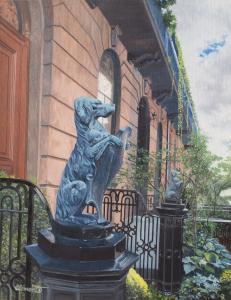 Pixels.comís new iPad app uses augmented reality to preview artwork on your wall

Letís imagine that thereís a large wall in your living room ó right above the couch, say ó thatís been showcasing a tired, old museum poster for the longest time. And letís say youíre sick of looking at it.

Perhaps an original framed print or even a painting would be nice, but where do you start? Pixels.comís new iPad app can assist not only in choosing your new work of art ó something its related website FineArtAmerica has been doing since 2006 ó but letting you visualize exactly how that new piece will look when itís hanging on your wall.

Each artwork is available in a variety of different sizes and types such as canvas print, framed print, acrylic print, art print, and greeting card. Prices vary according to size, type, and add-ons such as matting and framing.

The new Pixels.com app for iPad not only puts the resources of its online marketplace on your iPad ó with...